Our mission is to provide accounting and tax services that go beyond the scope of traditional services offered by most other practitioners.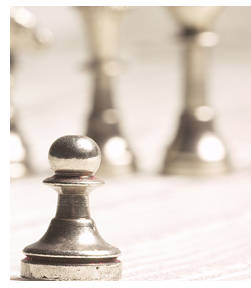 ACCESSIBILITY TO OUR CLIENTS
This is of paramount importance because it allows us to deliver our service both timely and accurately. We understand the day to day "emergencies" of our clients and do everything to solve them on the spot. Based on our extensive experience, most clients get an answer immediately. This allows clients to have a true sense of comfort when dealing with our firm. That's just what we want!
CLEAR COMMUNICATION
Our firm pays attention to clear communication with all our clients. This is the foundation for type of services we deliver and the clientele we want to work with.
CLIENT SATISFACTION
In addition to providing quality work, the ultimate reward for our firm is client satisfaction. This may be in the form of providing a monthly financial statement, resolving an IRS matter, tax savings through proper planning or just help with a bank reconciliation. Whichever it may be, client satisfaction drives our firm.
MINIMIZING TAXES
The IRS and State tax rules are often complex and expensive if not handled properly. As part of our ongoing tax planning services, we focus on minimizing tax exposure while also guiding you on being financially sound.
DIVERSIFIED SERVICES
Although accounting and tax services are the mainstay of our practice, we provide many related services. Investment strategies, insurance and retirement planning are some examples. Our experienced staff enables us to handle these issues effectively.
We understand that selecting an accounting firm is a very important and personal decision for most people. Our goal is to make this decision as easy as possible.
Please call us at (219) 696-1040 with any questions or for a complimentary business consultation.
We collect no information from users or visitors to this site, unless they contact us directly by email. We share no information with outside entties. We are not responsible for the content or privacy practices of sites linked from this site. Our clients' confidential and privedged information is password protected if stored in an electronic format.
We encourage you to contact us with any questions you may have about this site's content or our privacy policies.