Services - Individual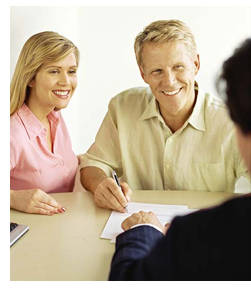 Income Tax Filing
We prepare tax returns for all applicable states.
E-Filing and Direct Deposit
At no additional charge, if your returns qualify, we will e-file your taxes for optimal efficiency. This means no post office lines or return receipt postage to deal with. In addition, if you have a refund, and your bank account meets the requirements, your money will be directly deposited and quickly available.
Insurance Products
If you are considering changing or making an addition to your insurance coverage, we can help you design an insurance program to fit your needs and budget.
Making The Most Of Your Wealth
We will analyze your financial situation to ensure that family needs and goals are fulfilled. Looking ahead, we build an effective succession plan and help you prepare for a financially secure retirement.
Divorce Planning
When approaching a life changing event, being well informed is your best option. We have the experience to work with you and your legal counsel during your financial dissolution.
Quality Advice
Whether it be once a year or once a day, you can can count on our advice to be timely and accurate. We have convinced our clients that no question is a stupid question.
Reducing Tax Exposure
Wether your tax planning needs are for the current year or for longer term matters, we will work with you to minimize your taxes and have a plan for the future.
Planning Your Child's Education
There are a variety of opportunities and investment vehicles available today to save money, taxes, and to secure your child's future education.
IRS Problem Resolution
We can communicate with the IRS or local government on your behalf. We can clarify matters and work out the best arrangement for you. You have options...
Budgeting
If you have problems saving for the future or meeting your monthly expenses, we can design a budget to fit into your goals.
Call us at (219) 696-1040 with any questions!